Lals Patisserie
5-C, Khayaban-e-Shahbaz Phase 6, D.H.A. Karachi, Pakistan.
Bakeries, Cafés and Ice Cream
Lals Patisserie
5-C, Khayaban-e-Shahbaz
Phase 6, D.H.A.
Karachi, Pakistan.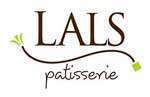 ---
Phase 6, D.H.A.
5-C, Khayaban-e-Shahbaz
Phase 6, D.H.A.
Karachi, Pakistan.
Dolmen Mall, Clifton
Dolmen Mall
Marine Drive, Block 4
Clifton.
Karachi, Pakistan.
---
Business Hours: 8am-1am
Products: Chocolates, coffees, desserts, gelato, bakery items and international cuisine.
Menu:
Sriracha Scrambled Eggs - Scrambled eggs placed on corn, cheese and jalapeno pancakes with a sriracha sauce
Breakfast Burrito - Scrambled eggs, steak, cheese, chimichurri sauce and salsa rolled into a wrap.
Brioche French Toast - Golden French toast seasoned with vanilla and cinnamon glazed with caramelized apples
Nut Encrusted Chicken - Marinated chicken fillet coated with pistachio, stuffed with lemon and basil cream cheese. Served on a bed of lemony spinach.
Roast Beef Focaccia - Sliced roast beef topped with cheddar cheese, arugula and tomatoes with a mustard dressing in Lals freshly baked olive focaccia bread. Served with a side of fries or fresh greens.
Chicken Mushroom Crepe - Lals signature savoury crepes with a creamy chicken and mushroom filling.
Sriracha Chicken Baguette - Sriracha sautéed chicken, fresh baby spinach and rocket leaves, onions, capsicum, crisp grated carrots and cheddar cheese served on Lals oven fresh baguette.
Jalapeno Beef - Barbeque sautéed beef paired with zingy jalapenos, rich cheddar, fresh baby spinach and rocket served hot on our freshly baked baguette.
Summer Greens and Feta - Mixed summer greens with feta cheese, tomatoes and garlicky lemon dressing.
Gourmet Fries Platter - Curly fries topped with cheddar cheese sauce, horseradish cream, turkey bacon and scallions.
Accepts Credit Cards: Yes
Ambience: French Chic
Reservations: Accepted. Walk-ins also welcome.
Parking: Street Parking & Valet
Breakfast: All-day breakfast offered
Buffet: Buffets are available in our catering services.
Hi-Tea: We have an all day hi-tea.
Special Party Facilities: Parties can be held at Lals if reservations are made beforehand. Customers can book a part of the patisserie for small events. Decoration and menu can be pre-decided.
Business Lunches: Special lunches can be arranged on booking.
Outdoor Seating: No
Take-Out: Yes
Delivery: Currently Clifton and Defence through lalsdelivery.com. Cakes and chocolates can be ordered all over Pakistan through www.lalschocolates.com
(Cake delivery is only in Karachi) and we deliver food through food delivery apps, foodpanda and eatoye.
Catering: Catering is available for private and corporate events. Please inquire in house for further details.
Smoking: A smoking area is available
Special Features: Lals makes customized cakes and other desserts upon request. We take orders for customized chocolate boxes for gifting on various occasions. We also have Lals luxury catering that provides customized catering services for weddings, birthdays etc
Children Policy: Yes, kids are allowed. We have high seats for children available upon request.
Wi-Fi: Yes
Gift Cards: Yes
Special Offers: Discounts are given on Silkbank cards. Subscribe to our newsletter for updates on offers.
Lals is a luxury chocolate brand and has been in the business of selling high-end chocolates since 2006. In the past 10 years, Lals has established a name that is synonymous with excellence and elegance. Besides chocolates, our specialties include our stunning and high quality packaging that can be tailor made for our clients.
Along with Chocolates, Lals Patisserie provides dine-in services. The menu includes a list of sweet and savoury treats, baked goods and Italian style gelato made fresh daily as well as a range of hot and iced coffees made from Lavazza's 100% Arabica beans. All reflect the premium quality that is associated with Lals Chocolates.
At Lals, we provide individualized service for all of our customers. Our services are for all occasions especially the important ones like weddings, holidays, engagements and baby births. We are also constantly exceeding expectations in corporate gifting and provide year round gifting ideas to Pakistan's top companies. Our luxury dessert buffets for various functions are a treat for the eyes and have become the talk of the town. It is this combination of product variety (all made fresh daily under one roof), premium quality and customized service that makes this brand stand apart from all its competitors.
HISTORY OF LALS
Lals Chocolates is a family owned gourmet food company that started out in 2006 as a high end chocolate and gifting brand that spread out into a patisserie and catering niche.

Lals Chocolates opened its first high-end shop in Karachi in 2006, capturing the niche perfectly. They followed by opening an outlet in Lahore. It is aimed at the buyer who does not want to compromise on taste or aesthetic. The brand is aimed at creating the perfect chocolate gifting experience.

Lals Patisserie opened its doors in 2012. A flagship store, it promises deliciousness, relaxation and provides its customers an escape from the everyday mundane life. Critically acclaimed, the patisserie offers a large variety of sweet and savoury dine in experience, where everything is made with personalized attention to detail using fresh and locally sourced quality ingredients.

Lal Majid is one of those people for whom being great still isn't good enough. Under her warm and engaging exterior beats the heart of a born artist. Furthermore, as a lover of chocolate, her artistry makes itself evident in her pursuit of excellence, extraordinary design, and commitment to the best confectionery available in Pakistan.

Following a philosophy of celebrating life and its beauty, Lals is determined to lead a confectionery renaissance and hopes that her pursuit of sweet perfection will be an inspiration to both chocolate artisans and pastry aficionados.
ABOUT THE OWNERS
Lal Majid's dream began as a child. Her favourite story book was "Hansel and Gretel" and the best part in it for her was the house made of chocolate. She grew up day dreaming about owning her own house of chocolate one day. This dream became a kind of reality when she started her own luxury chocolate company Lals. At Lals, each chocolate piece is lovingly hand made with the finest ingredients resulting in edible masterpieces.
Lal Majid is an accomplished chocolatier/baker and florist with a strong combination of culinary experience and management skills coupled with award-winning floristry and decoration background. She has a vast experience in baking of patisserie products and production management. Her other areas of expertise include an extensive background in floral design, event management, catering, packaging design, and decorative arts.